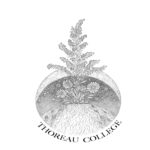 Episode 16 – Frank Eccher, Emily Drukman – Outer Coast College
Jacob is joined by Frank and Emily of Outer Coast College to talk their story in Sitka, microcolleges, place-based education, and more.
Frank Eccher is the College Launch Lead at Outer Coast in Sitka, AK, where he is charting a course to accreditation for the launch of Outer Coast College in fall 2024. Originally from a small town in Colorado, he has written on trout conservation and wilderness narratives in the Mountain West, patterns of college attendance in rural America, among other topics. He plans to pursue doctoral study in the history of experimental colleges and the relationship between general education and American democracy.
Emily Drukman is currently a second year architecture student at Montana State University in Bozeman, Montana. She attended Outer Coast for the 2021-22 Academic Year program, and returned to Sitka last summer as the Dean's Assistant, working in Tlingit translation and editing.
A handful of spots for the Spring Semester 2023 at Outer Coast are still open and full scholarships are available. The application is available online at outercoast.org/apply.
Outer Coast College in Sitka, Alaska: https://outercoast.org/
Learn more about Thoreau College and the microcollege movement at: https://thoreaucollege.org/
Driftless Folk School: https://www.driftlessfolkschool.org/