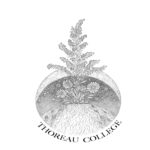 Episode #28: Kotaro Aoki – Expanded Liberal Arts At Kotowari School, Aizu, Japan
Kotaro Aoki describes his journey to merge the western liberal arts tradition with eastern contemplative and philosophical practices at his school Kotowari in Aizu Prefecture, Japan.
般社団法人 'KOTOWARI' "that which remains unchanging underneath the surface of change"
Kotaro Aoki is the founder and director of KOTOWARI, an educational organization based in Japan. He has years of experience in designing and managing academic courses and educational programs. He has been inspired by his undergraduate studies of Philosophy at Wesleyan University as well as his 3 years studying yoga and meditation in the Himalayas to bring unique and powerful methods of exploring the self and the world to today's Japanese youth. KOTOWARI provides transformative educational experiences for high school, university and graduate students as well as young professionals in Japan. Since 2021, KOTOWARI has been offering programs annually. Last year, KOTOWARI was recognized as a pioneer in the field of education and was awarded a grant from the Mitsubishi Mirai Foundation.
Kotowari: https://kotowari.co/
Learn more about Thoreau College and the microcollege movement: https://thoreaucollege.org/
Driftless Folk School: https://www.driftlessfolkschool.org/