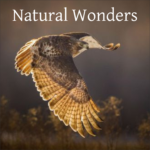 Exploring native plant restoration possibilities of your land can make a meaningful difference in increasing the diversity of life around us.
I'll read The Potential of Pastures and Oak Woods by Dan Carter, PhD. Dan is an ecologist with The Prairie Enthusiasts.
This was published online Oct 4th 2022 on The Prairie Enthusiasts website, theprairieenthusiasts.org.