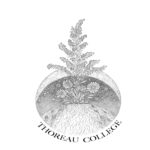 Episode 23 – Laura Marcus – The Glacier Bay Year at Tidelines Institute, Gustavus, Alaska
Laura Marcus weaves together a beautiful web of her educational and professional experiences, from her public school upbringing in Indianapolis, to employment at Deep Springs College, and the founding of her own educational initiatives as an adult.
Laura is committed to a vision of education that integrates the active life with the life of the mind. As co-executive director of Tidelines Institute and founding director of the Arete Project, she has worked with her students to create experiential and liberal educational programs that prepare students to be thoughtful stewards of the world around them. Prior to founding the Arete Project, Laura worked at Deep Springs College and as a ranger with the National Park Service. Laura has her B.A. from Yale University, her M.Phil from the University of Cambridge, and is a doctoral candidate at Stanford University. In her spare time, she is an avid backpacker, reader, and cook.
Tidelines Institute: https://www.tidelinesinstitute.org/
The Arete Project: https://areteproject.org/
Learn more about Thoreau College and the microcollege movement at: https://thoreaucollege.org/
Driftless Folk School: https://www.driftlessfolkschool.org/