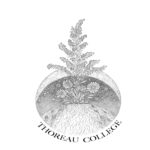 Episode 13 – Willie E. Jones III on Shakespeare, The Classics, and Theatre Education
Willie Jones joins the podcast for an earnest discussion on the importance of the classics in the theater, in education, and in the pursuit of truth and knowledge.
Willie E. Jones III is an actor, director, producer, and playwright who is the founding Actor/Manager of the Jones Classical Theater Company in Chicago, Illinois. He is the Artistic Director of the Juneteenth Theatre Justice Project, a Co-Founder of the Minnesota Black Theatre Circle, was the Executive Producer of the Blackness Is… Theatre Arts Festival, and also serves on the Board of Yellow Tree Theatre in Osseo, Minnesota.
Willie is a graduate of the Guthrie Theater B.F.A. Actor Training Program at the University of Minnesota, and most recently directed As You Like It at the first ever Viroqua Shakespeare Festival, which he co-produced in collaboration with Thoreau College.
Jones Theater Company: https://sites.google.com/view/thejonesclassicaltheatre/home
Juneteenth Theatre Justice Project
"Blackness Is…" Theatre Arts Festival
Learn more about Thoreau College and the microcollege movement at https://thoreaucollege.org/
Driftless Folk School: https://www.driftlessfolkschool.org/