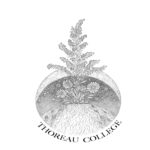 Episode 7 – "Julie Tomaro, Nicholas WazeeGale – Folk Schools, Skills, and Knowledge"
Julie Tomaro and Nicholas WazeeGale are both instructors at the Driftless Folk School in rural southwestern Wisconsin. Their dialogue this week revolves around the Folk School tradition in America, some of their life experiences leading to their involvement in one, and the important role a Folk school can play in helping to build personal and cultural resilience.
Julie Tomaro is the owner of Blue Bobbin Studio in Viroqua. Julie has been sewing and crafting for most of her life, though more recently her journey has led her to take these skills into the world of sustainability and reaching towards zero waste. Through sewing for herself and her community she has found a new platform to empower others reaching for those goals themselves.
Nicholas WazeeGale has been a lifelong student of Nature, traditional culture, and sustainability. He is passionate about Nature observation, living closely with the Earth and natural rhythms, hunting and gathering, craft and handwork, and community. He resides in the Driftless region with his wife and children and has taught for DFS, the Kickapoo Valley Reserve, and independently for almost 20 years. He is a certified wilderness guide, holds a level three track and sign certificate through CyberTracker, and he and his wife earn their livelihood teaching outdoor skills and hand crafts, running summer camps, and selling fine handcrafts through their business, WildRoots HandCrafts.
Blue Bobbin Studio website: https://www.bluebobbinstudio.com/
Blue Bobbin Studio Instagram: https://www.instagram.com/bluebobbinstudio/
Wildroots Handcrafts website: https://www.wildrootshandcrafts.com/
Wildroots Handcrafts Instagram: https://www.instagram.com/wildroots.handcrafts/
Driftless Folk School: https://www.driftlessfolkschool.org/
Folk Education Association of America: https://www.folkschoolalliance.org/